6 March 2015
Got a quote for a new compressor: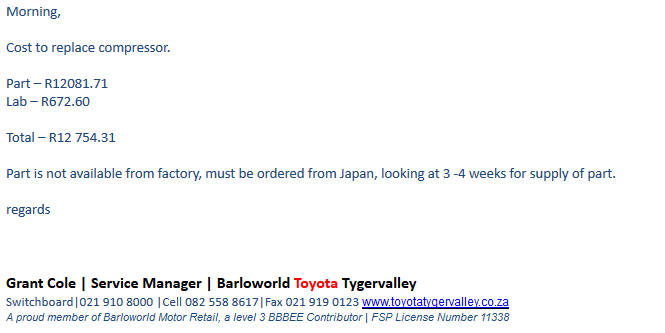 4 March 2015
Watch out for Toyota when they work on your air conditioner. I discovered that they use the wrong oil in hybrid AC systems. According to all the local dealers, they use ND-8 oil in the electric compressor which according to all the Internet resources is NOT compatible. They should be using ND-11 oil. The Prius uses an electric compressor with an integrated motor. The ND-8 oil reduces the resistance between the windings which can cause an HV fault.
3 March 2015
Today was the hottest day in Cape Town in 100 years and my cars' aircon doesn't work!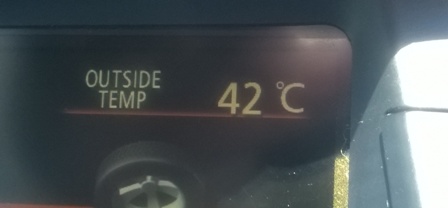 5 January 2015
Replaced the cabin air filter. Below is the old vs. the new filter.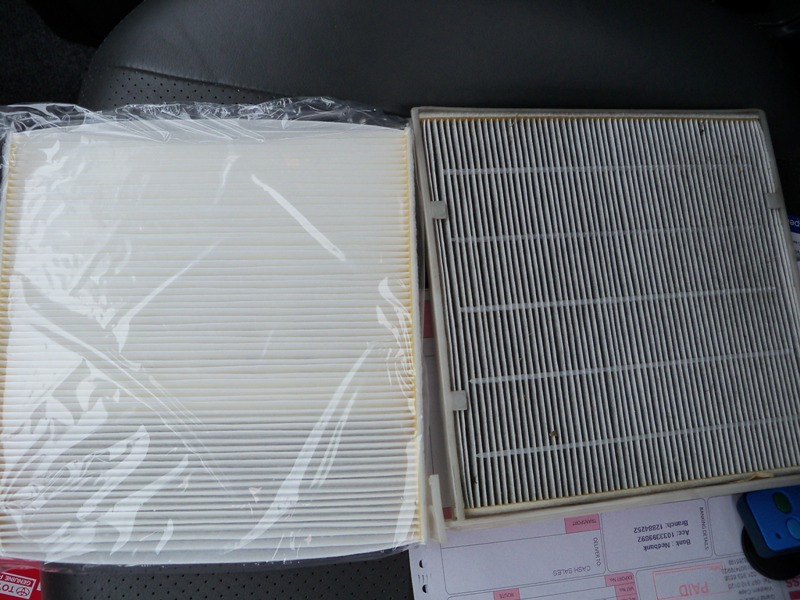 14 November 2014
Took some used oil to be recycled. I took the oil to Helderberg Autotech. They put it in their oil receptacle.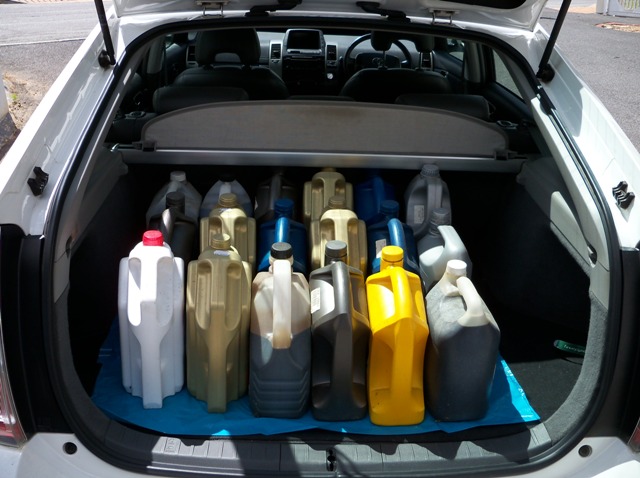 8 November 2014
Nice used Prius and in my price range too.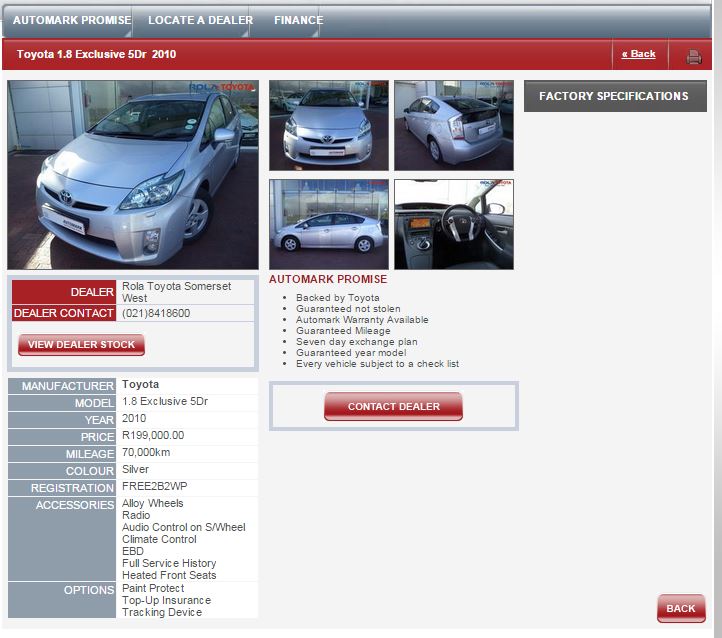 I never thought it possible but the Datsun GO actually got a zero star NCAP rating. That would be pretty amazing if it wasn't so shocking.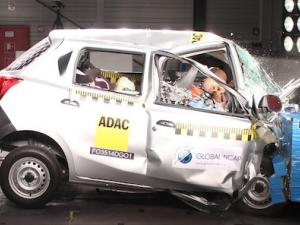 1 November 2014
226000km service
Bought items to perform 226000km service. I'm also going to change the transaxle fluid and the driver side wiper blade.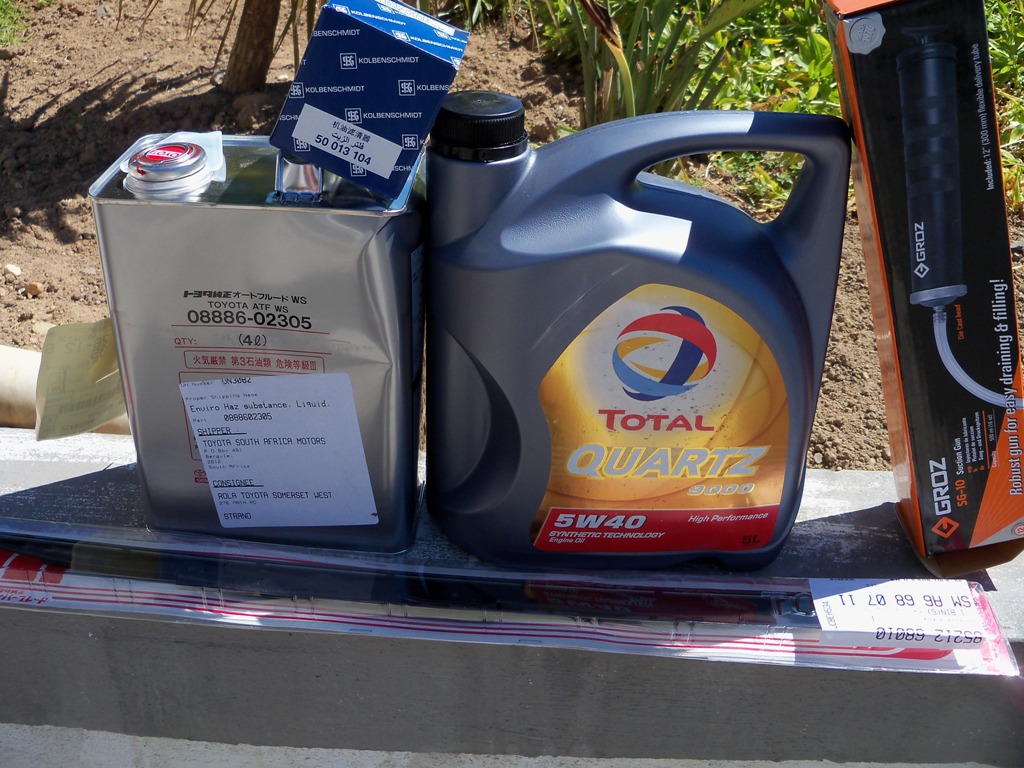 Transaxle drain plug magnet - BEFORE
Transaxle drain plug magnet - After Cleaning
27 July 2014
New spark plugs
New set of spark plugs installed. OEM Toyota part, 100 000km plug.

The old plugs.
24 July 2014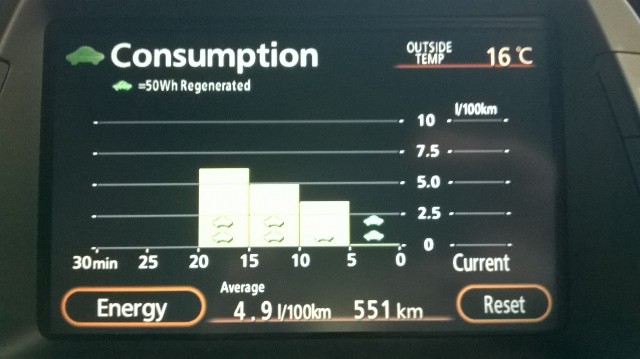 I'm not even trying. Just driving any old way. Odometer is just over 217 000km.
17 July 2014
There is evidence of oil use in my car. In 7000km I've had to add 1 litre. I'm currently using Shell Helix Ultra 5W-40 which might be a bit too thin. Toyota specs 1 litre/2000 km as the threshold for powertrain warranty replacement. I also bought new spark plugs which will be installed asap.
10 July 2014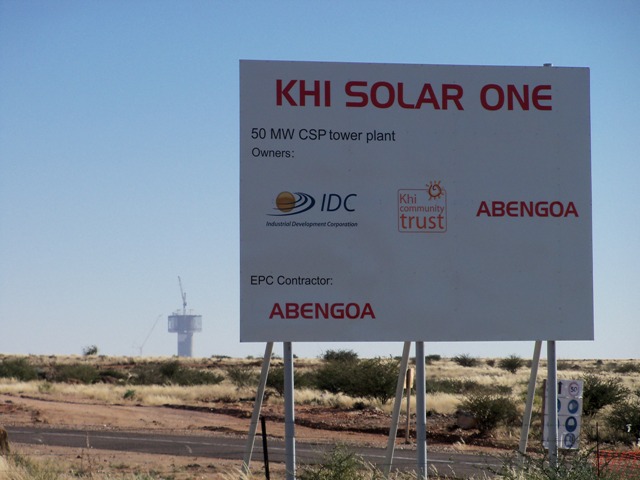 I went on a trip (not with the Prius) following the N7 North past Springbok to Upington. Outside Upington I drove past the Khi Solar One solar power plant. The plant is still under construction, but the concentrator tower is clearly visible as well as the heliostats.
28 May 2014
My dad died today after being sick for 5 months.
Jacobus Gysbertus Bredekamp
1935-05-27 to 2014-05-28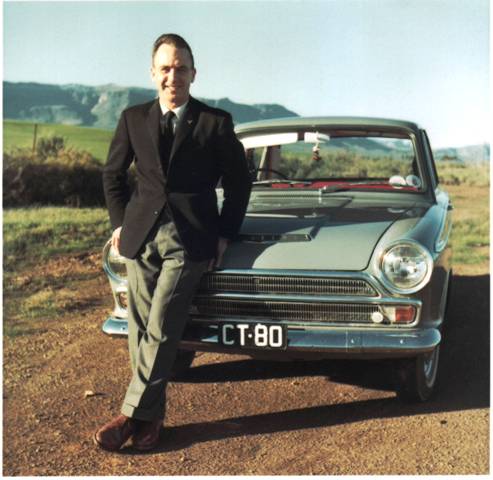 my dad circa 1966
14 May 2014
I went digging around boxes at a thrift shop and found this little gem. It's a Sharp micro Compet from 1970. I love the unique display. The unit cleaned up well and works perfectly. Unfortunately I could not find the AC mains cable so I had to improvise with crocodile clips. I don't particularly want to open up the unit to clean inside without using static protection. Those first LSI chips were pretty sensitive to static electricity. Seeing that this calculator still works after 44 years would indicate that the electronics is tougher than I might think though. These were pretty expensive in the day and owning one was like having the latest iPhone.

4 May 2014
7 Years as a happy Prius owner!
No problems to report.
I replaced the oil and oil filter. There is evidence of sludge in the engine so I'll change oil again after 7500km.
211369 km Current Odo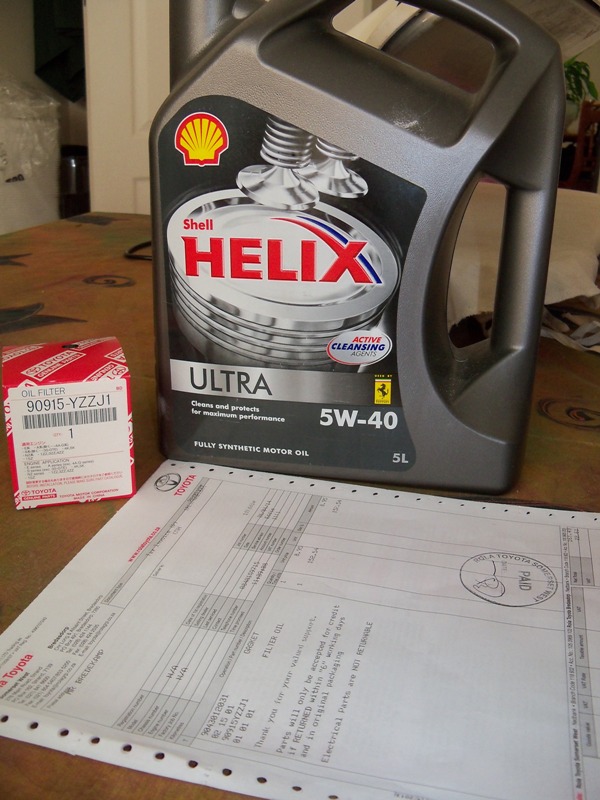 [end]