26 April 2011
A friend and I installed the cabling for some data projectors today. It's times like this that I'm glad the Prius is a hatchback. Tools, trunking, ladder....no problem!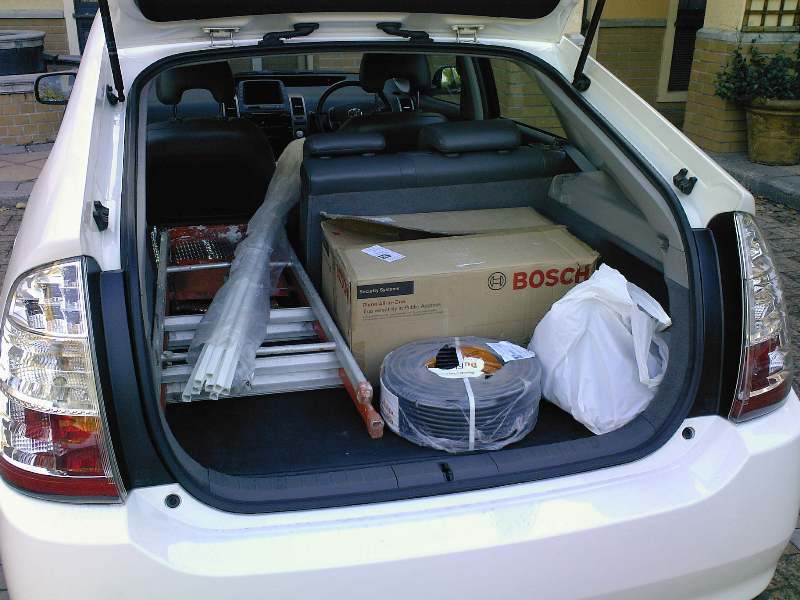 24 April 2011
Justin Bieber Fail, Music Taste WIN
Saw this in Musica on Friday.

Laser spark plugs are on their way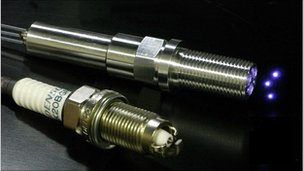 It's 2011. If I can't have a flying car, perhaps my car can use lasers to ignite the air/fuel mixture. Well, that may soon be a reality. This technology promises to improve engine efficiency and reduce emissions.
Read the full story at the BBC and at Physorg
Mercedes Benz C class is surprisingly efficient

I must admit I'm very impressed with the fuel economy figures coming from the German car manufacturers. Above are the specs for the Mercedes Benz C class. The C200 and C250 CDIs are now in Prius territory. Even the petrol engined C180,C200 and C250 deliver astonishing economy. Way to go! [scanned from CAR Magazine May 2011]
The top most fuel efficient cars in SA according to CAR Magazine
| | |
| --- | --- |
| | l/100km |
| VW Golf 1.2 TDI BlueMotion | 4.1 |
| VW Golf 1.6 TDI BlueMotion | 4.6 |
| Audi A1 1.6 TDI Ambition | 4.7 |
| Toyota Prius | 4.9 |
| Audi A3 1.6 TDI | 5.0 |
| VW Polo 1.6 TDI | 5.0 |
| Smart ForTwo | 5.0 |
I think the first entry should read Polo, not Golf. The point is that the top most fuel efficient cars are almost all diesel fuelled (blue). Fortunately we are getting even cleaner diesel by 2013 when SA adopts the Euro-V fuel specifications and the BlueMotion technology does employ particulate filters. So no more sooty farts.
1 April 2011
The efficient streak continues...
I had to use the aircon somewhat yesterday as it was very muggy. Trying to drive efficiently while keeping up with traffic is also sometimes hard. Now that temperatures have dropped and the aircon isn't working so hard, consumption has dropped. I'm also driving more sedately.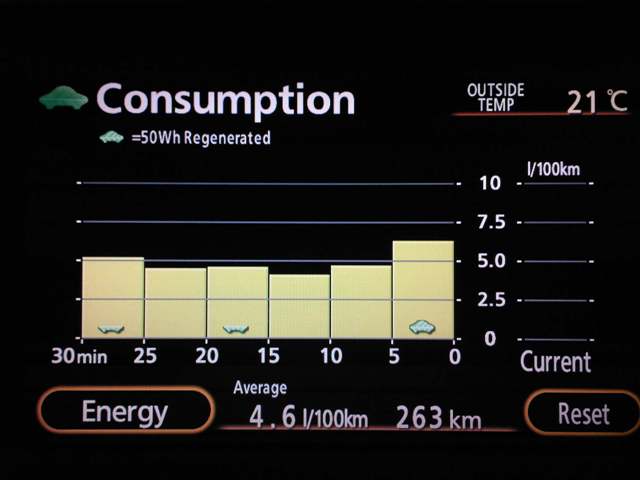 31 March 2011
My Prius and I still got it!
I ran and experiment to see how low I could get the consumption. This is the result of my home-work-home trip yesterday. This includes highway and city driving. The most efficient speed appears to be about 95km/h. The aircon was off.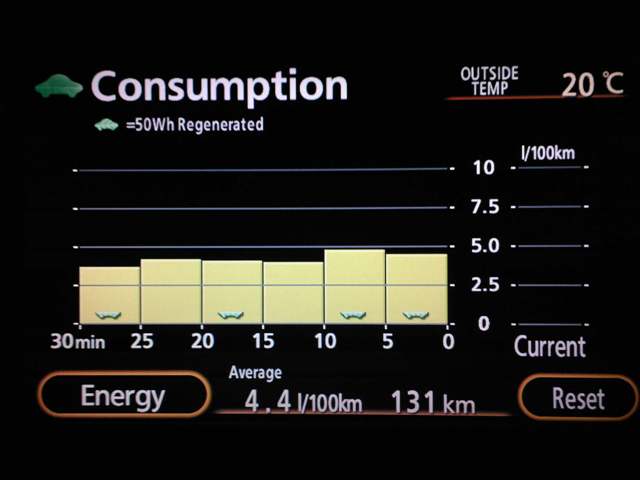 27 March 2011
MyPrius donates $50 to Japanese Red Cross Society, $20 to American Red Cross
The $20 was a $20 bill I had in my desk drawer. I mailed it to the American Red Cross who are also helping in Japan. Let it do some good instead of lying around.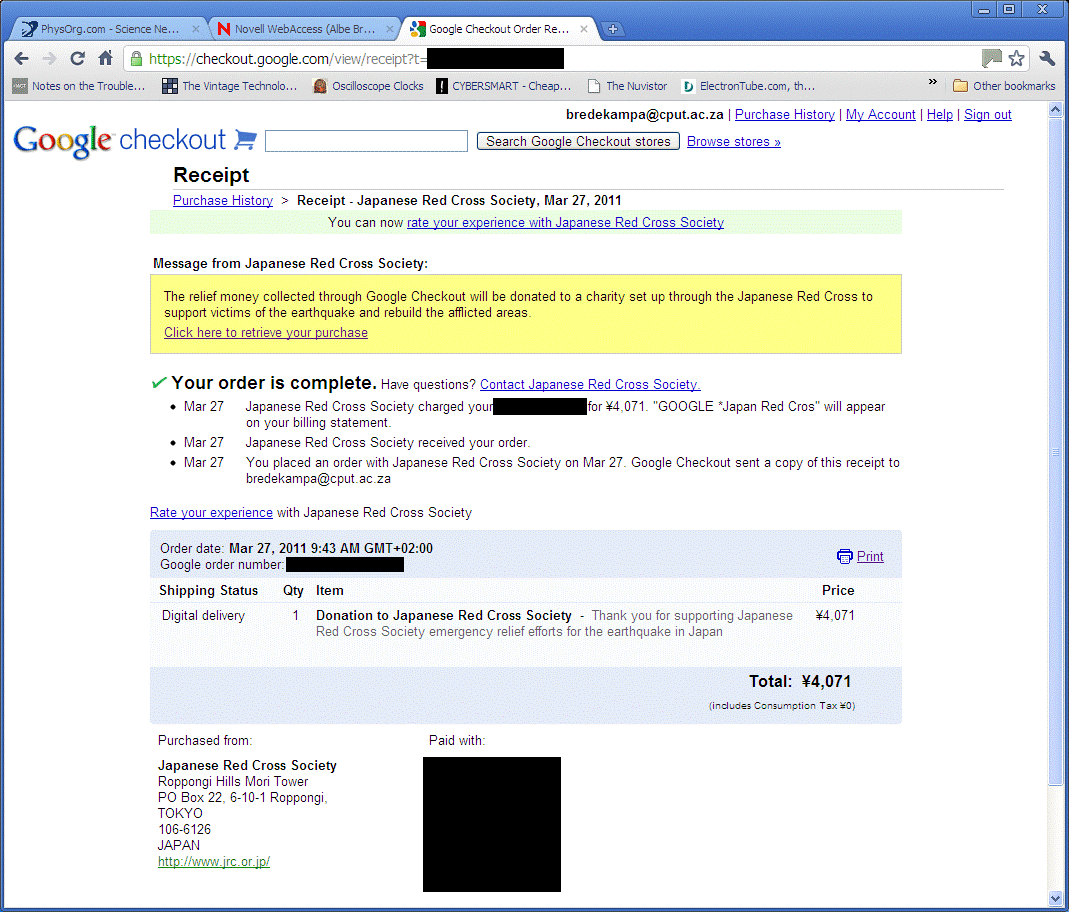 26 March 2011
Car Magazine likes the Joule
Check out this months' issue of CAR Magazine. The CAR team tested the Joule and quite liked it. The article gives a lot more information on production plans for this vehicle. Very interesting. It certainly looks like the people from Optimal Energy are serious. I hope they can pull it off. It is interesting that the Joule has a 34kWh battery giving it a range of 230-300km depending on which testing cycle is used. The Prius for reference has a 1.3kWh battery, but not all of it is available for use to protect the cells.
In Somerset-West electricity costs 80c/kWh. This means to fill a Joules battery would cost about R30. That R30 gives you a range of at least 200km so ~ R15/100km. My Prius sits at about R50/100km. So the "fuel" costs for a Joule are a fraction of that of a Prius. Not bad. The Joules' batteries would be leased, so if they wear out you just swap them. Goodness knows what that'll cost.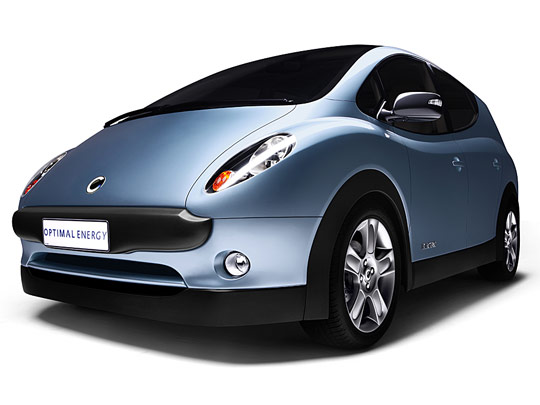 23 March 2011
Prius spotted at Fukushima
I was reading an article describing the work being done at the stricken Fukushima nuclear plant when I spotted a Prius parked there. It doesn't look like it was washed there by the Tsunami. It must belong to one of the workers. It's probably going to need a decontamination afterwards.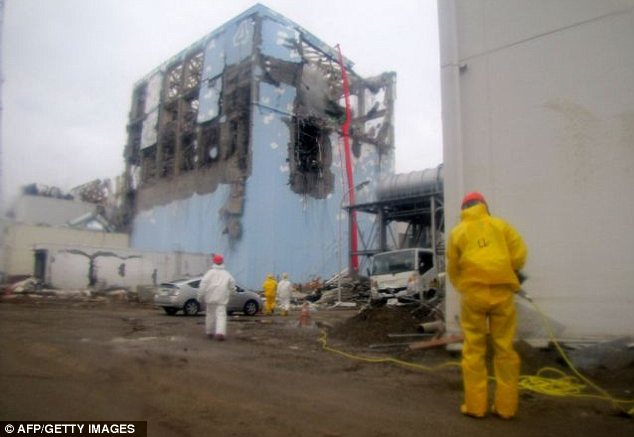 9 March 2011
Google self-driving Prius, WOW!
5 March 2011
Extreme Frugality
According to the latest issue of CAR magazine, the top three most fuel efficient cars in SA are the Polo TDI BlueMotion, Golf TDI BlueMotion and then the Prius. Wow! Remember though that diesel vehicles emit particulates and NOX. Always have, always will. For most South Africans though who need a break from high transport costs the Polo TDI BlueMotion is excellent value for money at R176 300. From VWs price list it would appear though that one must ad R10 895 for the 90 000km service plan. Something which is included in the sale price of a Prius. So the realistic on the road price is closer to R190 000. Still not bad. Of course I would also spring for the curtain airbags and park distance control.
There seems to be very little about the Polo Bluemotion CAR don't like. It's a viable alternative to a hybrid vehicle in my opinion. The problem with the Prius and Insight is that they are still overpriced in SA for what you get. With diesel and petrol prices about the same, and the consumption of the Prius and Polo Bluemotion about the same, the deciding factor is purchase price. With the Polo at R176 300 and the Prius at more than double that, the choice for most South Africans is clear, go diesel. For now at least...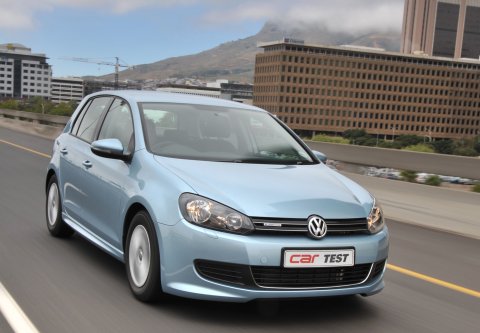 Polo 1.2 TDI BlueMotion
14 February 2011
I sent the following message to Helderberg Toyota, Strand:
My 2006 Prius was serviced at your dealership on 4/02/2011.Afterwards I noticed mysterious grey scratches on the white paint on many locations. It's like a soft metal object rubbed the car. These scratches buffed out with some hard work, but I got the impression the car was cleaned at your dealership in a heavy- handed manner. The hubcaps were not clipped on properly as well. I also have reason to believe my cars' one headlight got scratched by a careless technician. On the Prius, part of the headlight is right next to the bonnet. MR AJ BREDEKAMP, webmaster www.myprius.co.za
Whenever I go to a Toyota dealership I always get the impression that they don't give a damn how they treat your car. When I took my Prius to Barloworld Toyota for a service, it was returned full of greasy hand and fingerprints.
4 February 2011
My car had its' 120 000km service today at Helderberg Toyota. No problems so far. The front disk brakes will be replaced soon. They're worn.
27 January 2011
I went and drove another Insight at a local dealer today. I like the Insight very much and I would be perfectly happy owning it. I took a drive on the same roads and up the same long uphills that I use my Prius on. The smaller power of the Insight is hardly noticeable. The steering is direct and the cabin comfortable. If you're looking for a hybrid, but the Prius is too pricey, opt for the excellent Insight.
Also see my post at Insightcentral.net
24 January 2011
Two Insights in one day? Yep. Saw one on the N2 going to work and another in the city. That's more Prii than I typically see. It was very hot on the N2 coming back. Aircon works lekker though.

37C at 14:55 on N2 near Somerset West. Yes I know I must dust the screen.
23 January 2011
I had my Prius insured for R160,000. From Autotrader and Automark it would seem to be worth about R130-150,000. Mine is a 2006 with 120 000km. The nice thing is that I only owe about R95,000 on it. It'll have about 138 000km on the clock when my 54 month hire purchase contract runs out in November. It's nice when you get to a point with a car when it's worth more than you owe.
21 January 2011
I test drove an Insight today. I was curious so I tried it and I have to say I quite enjoyed it. It is comfortable and has very light steering. Perfect for pottering around town. I took it onto the highway for a bit. I never got the impression that I want to get out and push. It felt zippy from the word go. It is smaller inside, but I didn't feel cramped. It's a perfectly lovely car.
I was surprised to find features such as parking radar and auto door locking when you drive off, in this car. When the Insight is in ECON mode you do notice the aircon going off in AUTO STOP mode. This can be annoying when the weather is hot, but then I guess one can just switch to normal mode. Although my Prius' aircon can run without the engine running, it does eat up the battery quickly in hot weather in which case the engine has to come on anyway.
I really like the styling of the Insight. It's a very attractive little car. I'm just curious how long its' going to be around. I get the idea that Honda is looking at an early update to the model considering its' poor sales overseas. I think any comparison of the Insight to the Prius is unfair and the Insight is probably suffering because of it. Standing on its' own, the Insight is a car I would be very happy to own. No problem.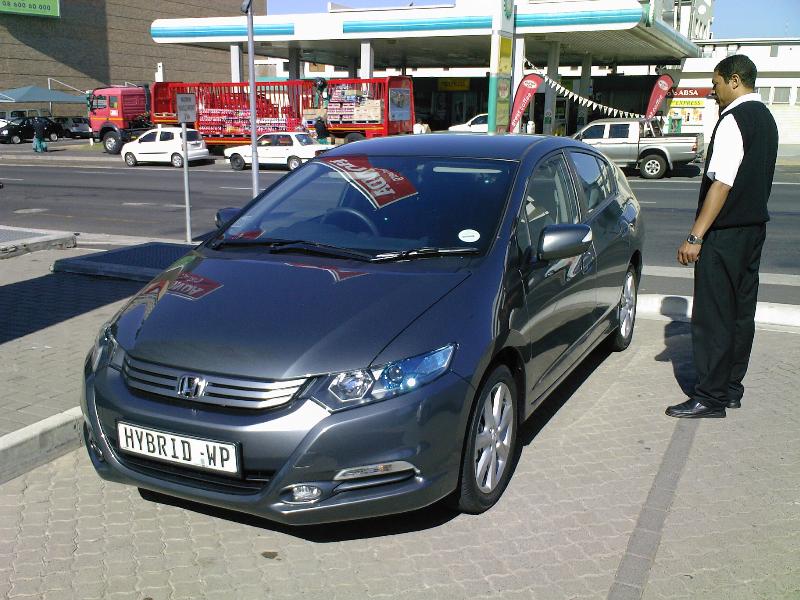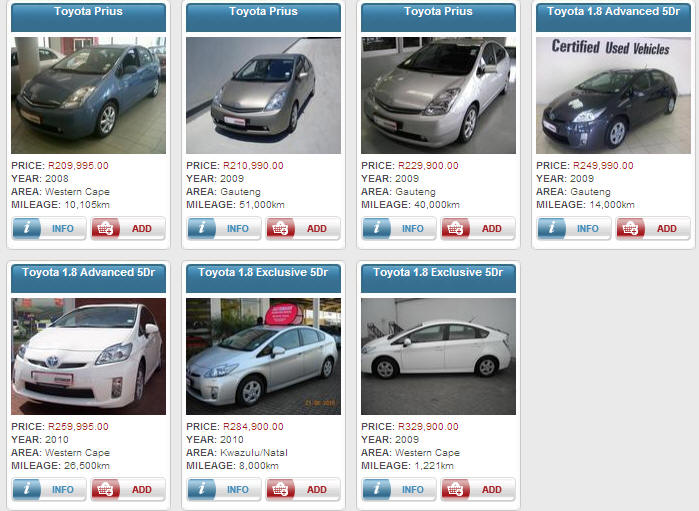 The Honda Insight is R259,000 new. For that price you can get a low mileage 2010 Prius which is a much nicer car. I bought my Prius with just over 30 000km on the odo and I can tell you it still was like new. An added benefit is that someone else has taken the brunt of the depreciation.
18 January 2011
Inverter Coolant Pump Service Campaign
I got a call from Toyota Paarl this morning saying that I must please come in for the inverter coolant pump on my Prius to be replaced. Apparently they ordered the part and as it is a warranty replacement part it cannot be returned. So off I went to Paarl. The replacement took 80 minutes. Afterwards I drove through Paarl to test. It was 35C!
At a BP in Klapmuts I checked the coolant level, but all was well. No problems.
11 January 2011
The recently unveiled Ford C-MAX Energi plug-in hybrid has recently caught my attention. It's a very cool looking car. It looks like Ford is due to give Toyota a run for its' money in the American market with their new hybrid offerings. I especially like the front grill which has a hint of Aston Martin about it...[click on picture for more]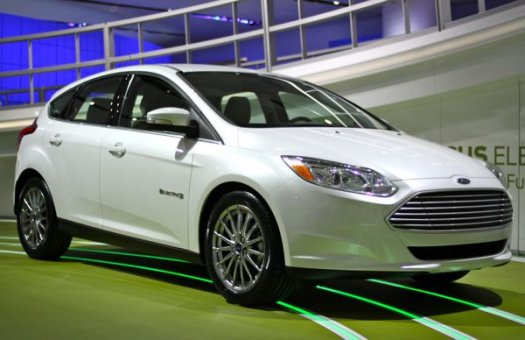 10 January 2011
I decided to skip the coolant pump replacement until my cars' 120 000km service which is only about 1500km away. Also today the new additions to the Prius range in America was announced.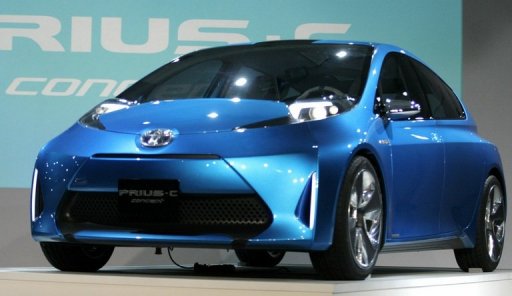 Prius-C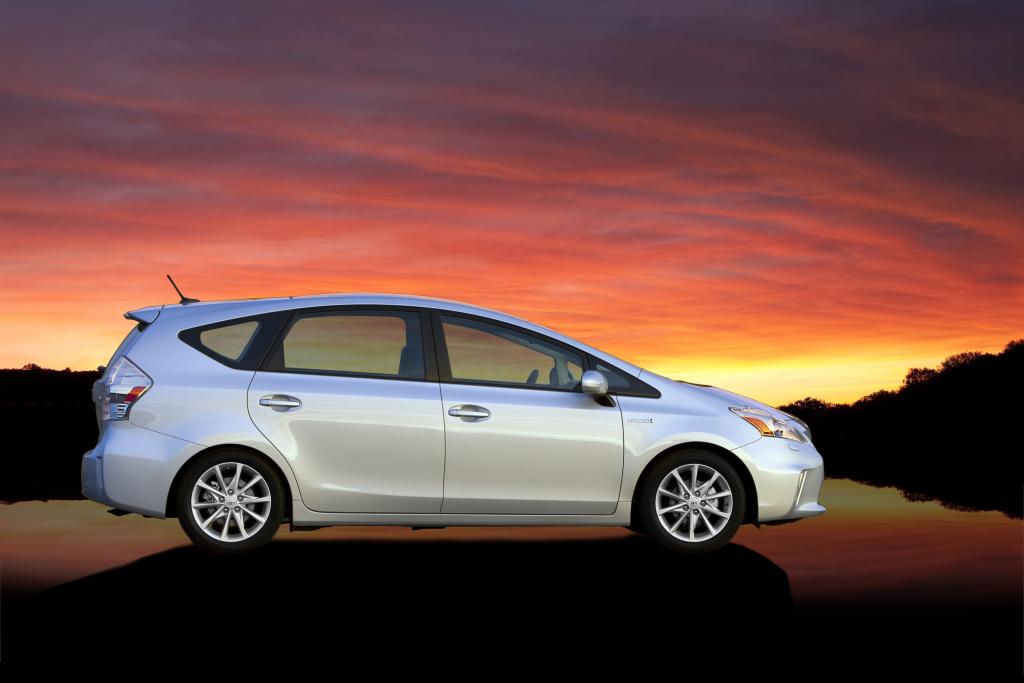 Prius v - Click photo for gallery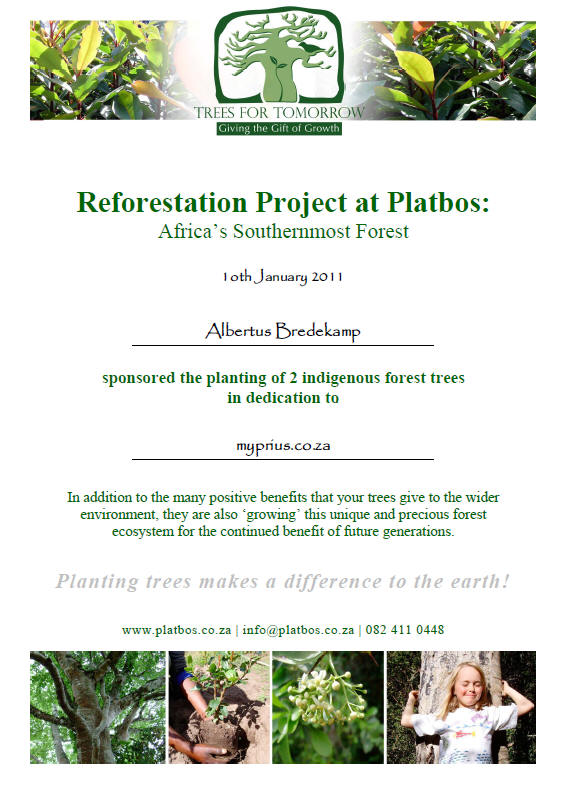 3 January 2011
Inverter Coolant Pump Service Campaign
Toyota in Paarl phoned me today and made an appointment to replace the Inverter Coolant Pump on my Prius as part of the service campaign. So I have to drive to Paarl next week Tuesday morning.
28 December 2010
Honda cannot seem to give the Insight away.
The Insight appears to be selling poorly in the USA and Japan and as a result Honda has dropped its price and stripped off some features. People keep comparing the Insight to the Prius and of course its going to look bad. The Prius is in a completely different league. The Insight on its own is a perfectly lovely car, but its technology pales in comparison to the Prius. The Honda CR-Z on the other hand is a totally different animal to the Prius and appears to be quite popular, even if its popularity is more due to its looks. Click on the photos for stories.
I'm not slamming Honda. I think they make great looking and performing cars, but perhaps they can improve their hybrid systems a bit more so they can play on the same field as Toyota.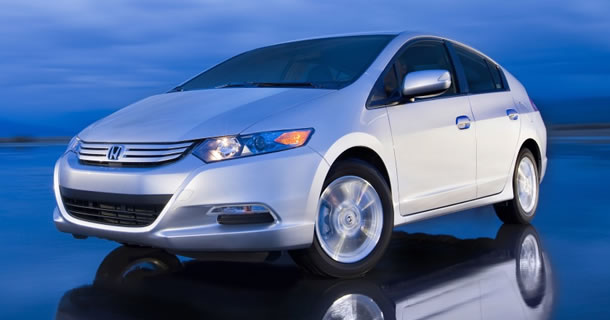 18 December 2010
Washed the Prius. She was very dirty.
12 December 2010
The Prius is still a reliable daily commuter. Sitting at about 117500km now. Next service is at 120000km. Fuel consumption steady at 5l/100km, measured over several weeks.
BMWs ActiveHybrid 7 recently caught my interest. See my posts at BMWtalk.co.za.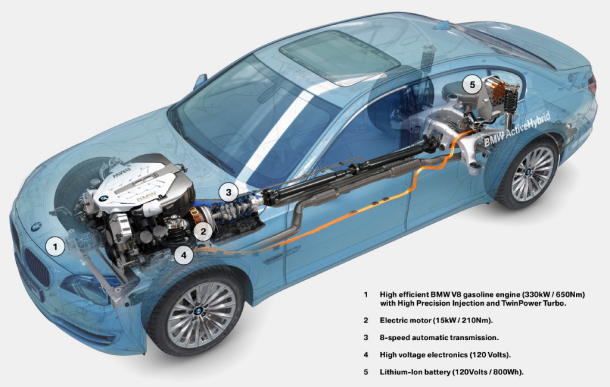 BMW ActiveHybrid 7
BMWs system is closer to that of Honda in that the electric motor assist the engine. In the above graphic the motor can be seen mounted between the engine and the transmission. Similar to Hondas IMA. This 7 series BMW isn't going to make any hippies smile yet, but as the technology filters down to the 3 and 1 series, perhaps we'll see a seriously economical BMW one day.
30 November 2010
Inverter Coolant Pump Service Campaign
Toyota will be replacing the inverter coolant pump on all 2004 - 2007 model Prius due to a possibility of air being trapped in the pump and causing failure. More here and here. I don't know if Toyota SA is doing the replacement too. Ask the service manager at your local dealer.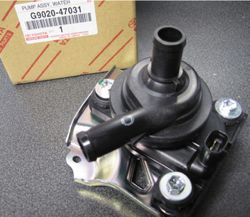 17 October 2010
I used to love watching Knight Rider as a child in 1984/1985. I secretly wanted a car like that. I have a vague memory of my mom taking me to the Checkers shopping centre in Paarl where a KITT car was being displayed as part of a promotion tour. I was too shy to sit in it.
The program is back on SABC3 now so I've been watching it again. All the lights, buttons and stuff in KITT looked super hi-tec in 1983, but most cars today have dashboards that look just as flashy. My dad bought himself a BMW 728i in 1982. I thought it was super hi-tec because the HVAC controls were electronic with push-buttons and lights. No car I've seen up to then had buttons for anything. Good thing he didn't get the 733i which actually had a trip COMPUTER. WOW! I loved that car and was sad when he eventually sold it.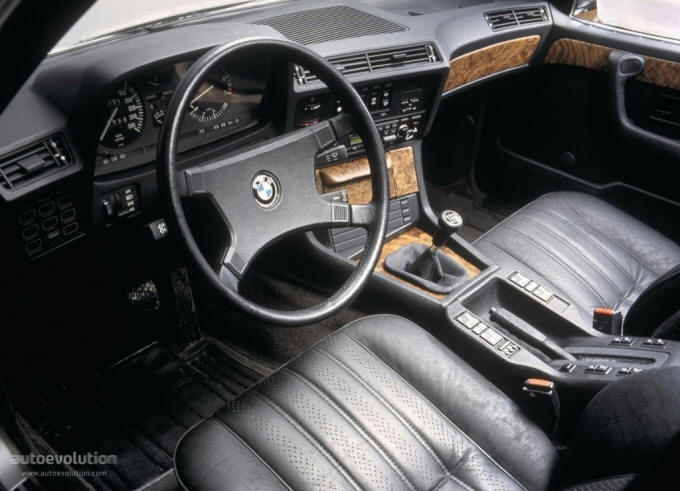 BMW 7 series e23 interior circa 1983 (like my dad had)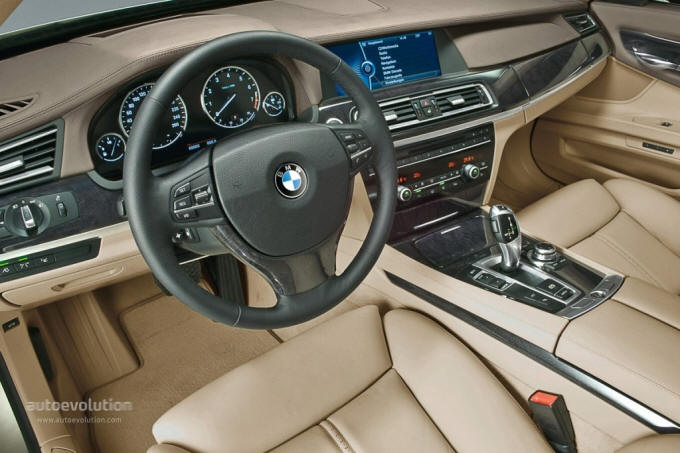 BMW 7 series Present Day
So let's see, KITT had a fancy electronic dashboard. The Prius has one too. KITT took voice commands. The Prius does too. KITT could drive himself. The Prius can park itself and Google have been testing self-driving Prii around San Francisco. So all the Prius needs now is an AI unit and a sassy personality and you almost have KITT. I think Toyota will forego the ability to jump over trains until the next model.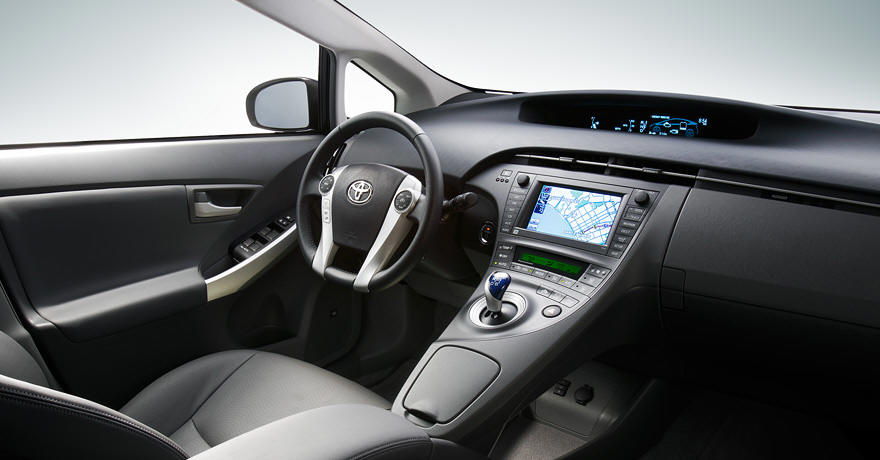 vs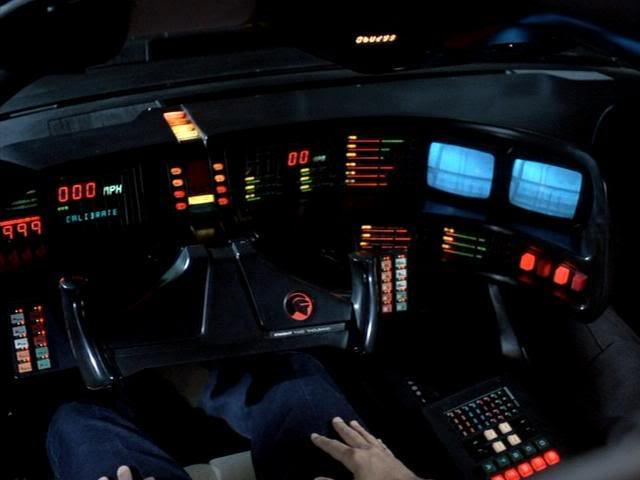 1 October 2010
Exciting research news!
About a year ago I presented a paper at the Domestic Use of Energy Conference entitled :"DEMAND SIDE MANAGEMENT OF THE STANDBY POWER CONSUMED BY TELEVISION SETS"
Today I got this email: (click for larger view)

11 September 2010
The advertisement for the new NISSAN Leaf (available in USA) is soooo cute and clever. The Leaf costs about R270 000 before federal tax credits on zero emission cars. I think our locally developed Joule compares very well.
10 September 2010

I'm pleased to see that the value of a Prius is holding steady. The above picture comes from Autotrader.co.za. My car's got about 110 000km on it now so it should be retailing at around R165 000. Considering that settlement on the Prius is R117 776.07, it's good to know there's a large gap between what I owe and what it's worth.....a good gap of course.
I also recently did an acceleration test on my Prius to determine how torque it is. You accelerate from 40-120km/h and see how long it takes. My best time was ~11.4 seconds. This is similar to a BMW 320d and better than an Audi A4 2.0!
26 August 2010
Some interesting mileage results this month:
Also, Toyota has added an option of a noisemaker to the Prius in Japan. Some people have complained that hybrid cars are too quiet and therefore a danger to pedestrians. The sound they chose is interesting. At least it's an "option", but I see this becoming mandatory in sue-happy USA. Judge for yourself. Article here.
1 August 2010
Toyota is due to get some company in the SA hybrid market in the form of the Honda CR-Z Sporty Hybrid. This is a gorgeous car! Very exciting. I expect it to sell well.
29 July 2010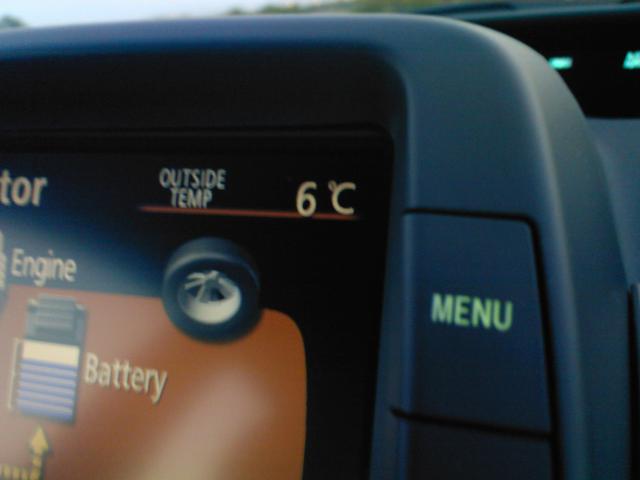 7:29am, N2
1 July 2010
My car had its' 105000km service today at Helderberg Toyota. They say it needs new front brake discs. I'm dubious about this so I'm getting a second opinion. The Prius is known for being very light on its' brakes.
Just the parts, two front discs and a pair of pads is, R3720.00. If its' gotta be done I'll just save and do it.
14 June 2010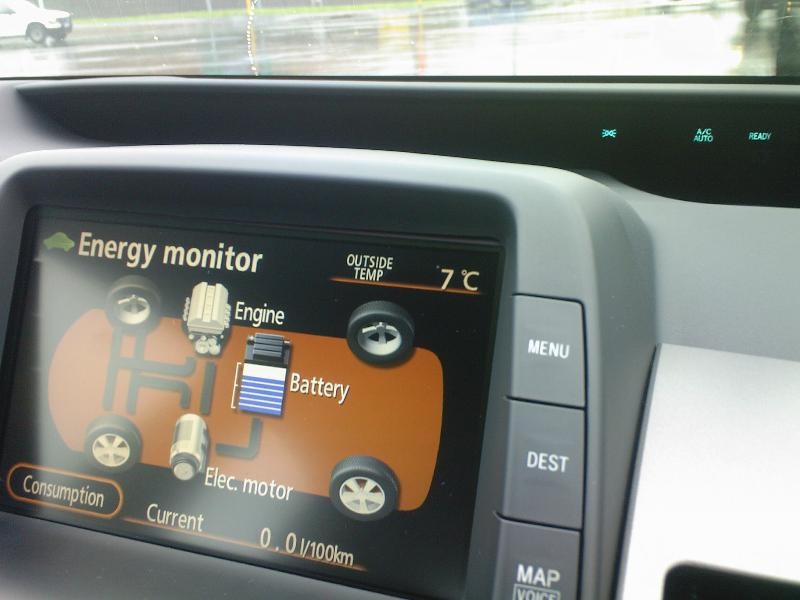 Today, Durbanville, 12:23 PM, lotsa snow on the mountains
4 May 2010
3 Years as a happy Prius owner!
Current Odo
71209km since 4 May 2007
23736 km/year average
NEXT SERVICE DUE AT
105000km